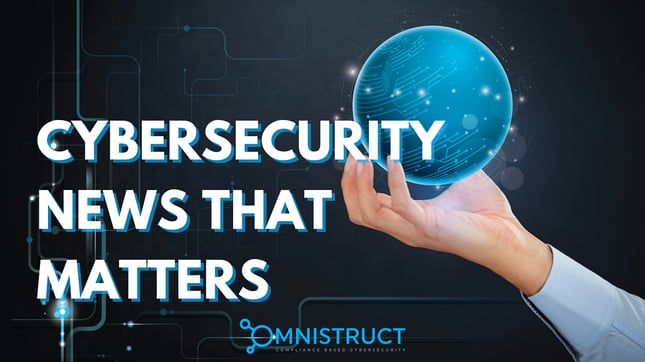 Many companies struggle with all of the cybersecurity documentation, processes, and policies that can limit their business growth and REALLY stress them out. Omnistruct serves as an enterprise partner for the critical policies, processes, and documentation needed to make sure all of that data and revenue is well protected against cyber threats and that the company stays in compliance with all rules and regulations.
Top cybersecurity threats enterprises will face in 2022
Bad actors have taken note of successful tactics from 2021, including those making headlines tied to ransomware, nation-states, social media and the shifting reliance on a remote workforce. They are expected to pivot those into next years' campaigns and grow in sophistication, wielding the potential to wreak more havoc across the globe. By Help Net Security I October 28, 2021 Read More
Economics meets cybersecurity: A light at the end of the tunnel?
Modern computers and networks aren't as secure as we'd like them to be, partly because we keep building on top of old systems instead of designing from the ground up using good security engineering principles. By TechBeacon I October 28, 2021 Read More
IS YOUR STAFF RISKING YOUR CYBERSECURITY WITH "SHADOW IT"?
Shadow IT, the unsanctioned use of technology by employees, is not an uncommon concept—and it's becoming even more prevalent in the remote work era. An IT expert says strong policy can help solve the problem. BY ERNIE SMITH I OCT 27, 2021 Read More
Sincerely,

Omnistruct Marketing
866-683-8827
www.omnistruct.com
---
Omnistruct, 2740 Fulton Avenue #101-02, Sacramento, CA 95821, USA, (866) 683-8827