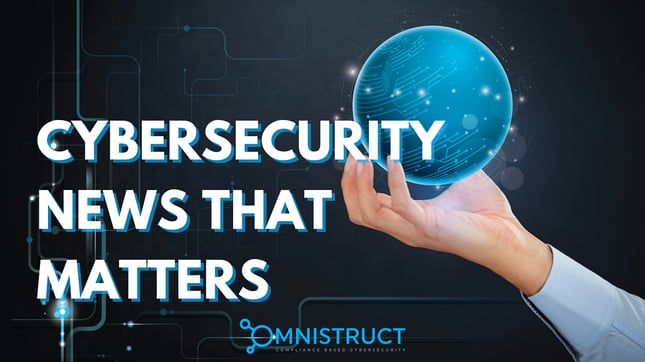 Many companies struggle with all of the cybersecurity documentation, processes, and policies that can limit their business growth and REALLY stress them out. Omnistruct serves as an enterprise partner for the critical policies, processes, and documentation needed to make sure all of that data and revenue is well protected against cyber threats and that the company stays in compliance with all rules and regulations.
SEC Cybersecurity Enforcement for Data Protection
The past 12 months have seen an increase in cybersecurity attacks against major companies, placing data breaches on the front page of virtually every major newspaper. The U.S. government has taken notice. In May, the Biden administration issued an executive order requiring government agencies and certain government contractors to comply with cybersecurity requirements. By The National Law Review I September 9, 2021 Read More
The 10 Biggest Cybersecurity Risks Businesses Face In 2021
Cybersecurity risk is determined by the likelihood of exposure, critical asset or sensitive information loss, or reputational harm stemming from a cyberattack or breach within an organization's network. Cybersecurity risk is typically determined by examining the threat actor, type of vulnerability, and the consequences associated with network disruption. By By Michael Novinson I September 7, 2021 Read More
Why You Should Invest in Cyber Security?
T- Mobile was the latest victim of a massive cyber-attack where the personal information of more than 40 million customers was leaked in a data breach. A New York Times article titled, "T – Mobile Says Hack Exposed Personal Data of 40 million People" by Isabella Grullón stated that a vendor had reportedly been trying to sell $270, 000 worth of stolen information from T – Mobile. By pts-ned I September 8, 2021 Read More
Sincerely,

Omnistruct Marketing
866-683-8827
www.omnistruct.com
---
Omnistruct, 2740 Fulton Avenue #101-02, Sacramento, CA 95821, USA, (866) 683-8827