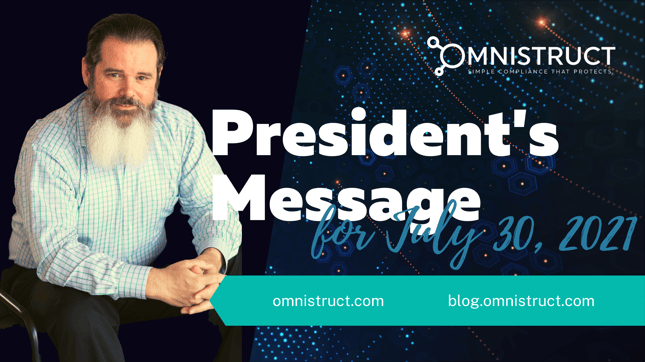 Another One Bites the Dust: Court once again finds data breach forensic report isn't protected by privilege
Did you know that your cybersecurity forensics report may not be protected if you end up in court after a breach? Imagine having your vulnerabilities on display and part of the court record. Rutter's data protection report is the second company to find this out but the case law was already created by the Capital One breach. If you think about appearing in court to defend your cybersecurity posture to the court, your competition, and your customers, how do you feel? Nearly 70% of companies fail at implementing and running cybersecurity. If you need help with making your company successful, let's talk!
Extra thought from the President
Imagine losing close to 10% of your business value in 1 day!
This morning Amazon lost 7.5% of its market value. Did they get hacked? Did they lose customer information? No, but they did get a near 1 Billion dollar fine for not adhering to GDPR in Europe. California will be enforcing the CCPA and CPRA over the next couple of years and fines are expected to increase significantly for all businesses. When is it time to protect your business from losing this kind of value? Omnistruct can help you build a security program or privacy program that will prepare your organization for these regulations.