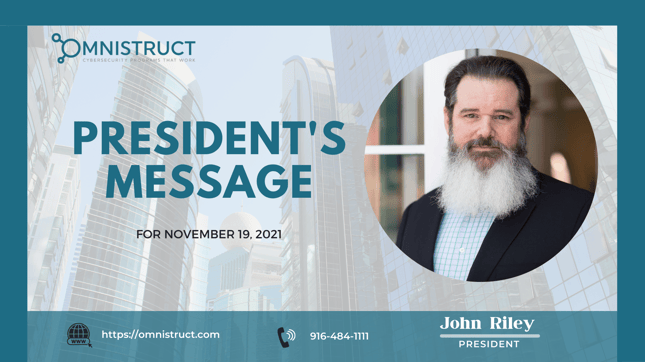 The federal government is making cybersecurity a priority this year, shouldn't you?
Thanksgiving is just around the corner. Our schedule is filling up with customers that have put off building their cybersecurity program and want to get it implemented before 2022. Don't go into 2022 without a cybersecurity program in place.

There are big changes coming for the CyberSecrity Maturity Model Certification (CMMC) and they were announced this week. Many contractors for the Department of Defense will be able to have an executive sign off on certification but what happens if they are breached. Will the executive be held personally accountable? More to come on this, but if I was in the executive seat at one of these companies, I would require a continuous third-party auditor to make sure everything was covered.

We will be taking next week off from sending our newsletter and hope that you enjoy time with your family.
---