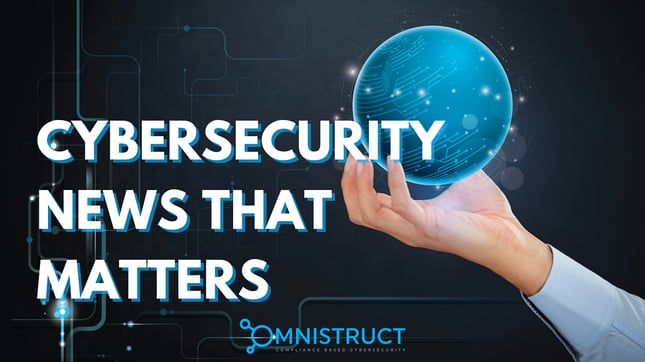 Many companies struggle with all of the cybersecurity documentation, processes, and policies that can limit their business growth and REALLY stress them out. Omnistruct serves as an enterprise partner for the critical policies, processes, and documentation needed to make sure all of that data and revenue is well protected against cyber threats and that the company stays in compliance with all rules and regulations.
Implications of strengthening the cybersecurity of small business in America
The first bill, the Small Business Administration (SBA) Cyber Awareness Act, was unanimously approved to expand cybersecurity operations at the SBA. The bill requires the Small Business Administration to issue a report assessing the agency's ability to combat cyber threats within six months of passage. By Justin Henkel I November 30, 2021 Read More
How Small Businesses Can Prepare for a Prosperous Year?
As 2021 comes to a close, many of us plan our personal, financial, and business goals for the new year. For many small-business owners, this is a good time to make a plan for maintaining and growing a business for the future. By JEANETTE PAVINI I December 1, 2021 Read More
What Companies Need to Know About the Threat of Cyberattacks?
Cybersecurity in the corporate environment is an enigma. In some companies, it's seen as an obstacle to smooth sales operations, as security can cause delays and impose impediments to fast-moving sales opportunities. By Stephen Lawton I Nov 30, 2021 Read More
---
Sincerely,

Omnistruct Marketing
866-683-8827
www.omnistruct.com
---
Omnistruct, 2740 Fulton Avenue #101-02, Sacramento, CA 95821, USA, (866) 683-8827