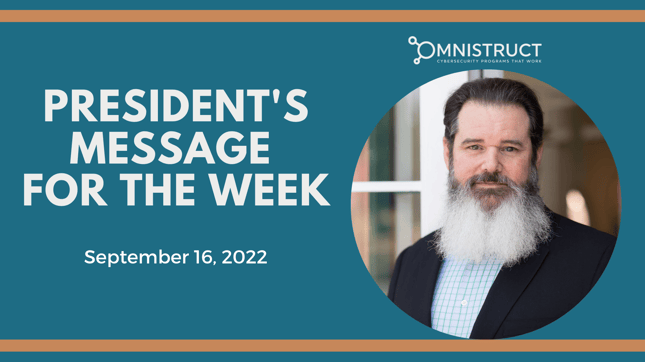 Many companies struggle with all of the cybersecurity documentation, processes, and policies that can limit their business growth and REALLY stress them out. Omnistruct serves as an enterprise partner for the critical policies, processes, and documentation needed to make sure all of that data and revenue is well protected against cyber threats and that the company stays in compliance with all rules and regulations.
The state of small business cybersecurity
According to the current Cyber Security Breaches Survey from Sonicwall, four in ten businesses (39%) report having cybersecurity breaches or attacks in the last 12 months. The most common are phishing attacks (83%), followed by impersonation (27%). And there is a tangible cost to these breaches, with the average cost of a security incident being £8,460. By Maddyness I October 6, 2021 Read More
Why businesses should adopt a dual security mindset for cybersecurity in 2022
As 2022 approaches, business cybersecurity teams are moving forward with a new mindset. In a world rapidly embracing hybrid work, the threat landscape is evolving, and as a result, protecting corporate networks and supporting business continuity is more complex than ever. By Eric Wilkens I October 6, 2021 Read More
Do you know these five myths about insuring cyber risks?
Independent agents and brokers serving small and medium-sized businesses (SMBs) must keep up with twists and turns in cyber risk and cyber insurance. If they don't, their clients and prospects can turn to "do it yourself" or other less-than-adequate tools to evaluate and report cyber information about their companies. By Dean Mechlowitz | October 07, 2021 Read More
---
Sincerely,

Omnistruct Marketing
866-683-8827
www.omnistruct.com
---
Omnistruct, 2740 Fulton Avenue #101-02, Sacramento, CA 95821, USA, (866) 683-8827