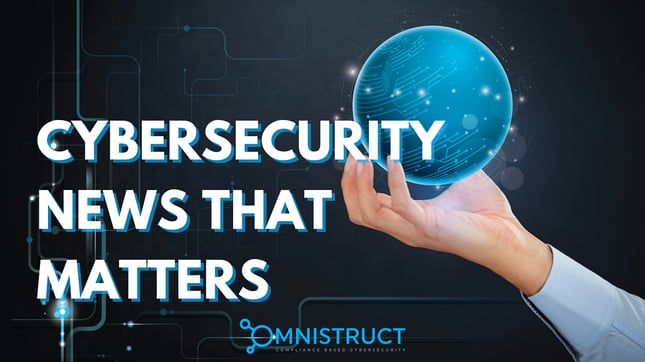 Many companies struggle with all of the cybersecurity documentation, processes, and policies that can limit their business growth and REALLY stress them out. Omnistruct serves as an enterprise partner for the critical policies, processes, and documentation needed to make sure all of that data and revenue is well protected against cyber threats and that the company stays in compliance with all rules and regulations.
Why do Small Businesses Need To Know About A VCISO For Cyber Risk Management?
It is certainly not news that cyber threats are on the rise globally. Every day there are multiple headlines, social media posts, and commentaries about companies falling victim to an attack. The statistics are alarming. As Forbes reported, "the year 2020 broke all records when it came to data lost in breaches and sheer numbers of cyber attacks on companies, government, and individuals." By Jim Goldman I August 31, 2021" Read More
Cybercriminals Are Coming for Your Business. Here Are 5 Simple Ways to Keep Them Out
Small businesses were easy prey for cybercriminals during the pandemic. A shift to remote work meant hackers had their pick of unsecured home networks and devices. Now, even though many businesses have moved back to in-office work, it's likely they'll still be targeted by hackers. Savvy thieves often see small businesses as a "Trojan Horse" to the larger businesses with which they partner. BY AMRITA KHALID I August 31, 2021 Read More
Why the World Needs Proactive Cybersecurity?
Computing is now in a ubiquitous state with users able to connect to a dizzying number of services and applications. Companies have networked together everything to reduce costs, increase automation, and achieve digital transformation to make employees more productive. By Ben Rice I August 31, 2021 Read More
---
Sincerely,

Omnistruct Marketing
866-683-8827
www.omnistruct.com
---
Omnistruct, 2740 Fulton Avenue #101-02, Sacramento, CA 95821, USA, (866) 683-8827